In The News
Redwood City: Stanford gifts helps keep the rent low in 25 apartments
University pledges $1 million toward nonprofit's $9.5 million purchase of downtown apartment complex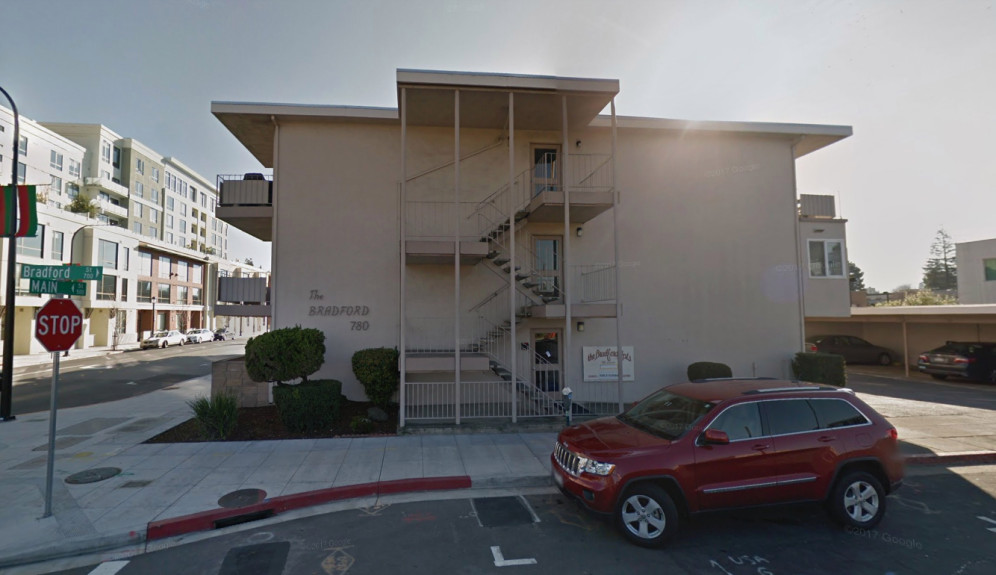 Stanford and a local nonprofit have teamed up to preserve below-market rents at an apartment complex in downtown Redwood City for low-income tenants.
Stanford contributed $1 million to help St. Francis Center buy the Benedicere Apartments, a 25-unit complex at 780 Bradford St., for $9.5 million.
St. Francis, a North Fair Oaks-based nonprofit that saves and maintains affordable housing and provides a variety of services to at-risk families, currently owns 87 housing units in North Fair Oaks and Redwood City for low-income renters. But the Benedicere Apartments complex is its first downtown property.
"Our families (there) will have easy access to everything: transportation, shopping, entertainment," said Sister Christina Heltsley, St. Francis' executive director.
Current tenants will keep paying below-market rent and when they leave the rates will go even even lower for families on St. Francis' waiting list, according to Heltsley. St. Francis charges rates that are affordable to renters making between 30 and 70 percent of the area median income.
"I have five to seven families, sometimes more, every week calling me, desperate for housing," she said. "Families are fleeing the Peninsula in droves."
Rebuilding Together Peninsula, another nonprofit, and W.L. Butler construction will rehab the complex "so that it doesn't look like low-income housing and is clean and safe," Heltsley said.
At its 151 Buckingham Ave. site, St. Francis hands out food and clothing and hosts a community garden for at-risk families, provides after-school programming to 180 students, runs a small school for non-English speaking students and has laundry and shower facilities for homeless people.
At Monday's City Council meeting, Stanford was recognized for its gift to St. Francis.
"One of Redwood City's key priorities is housing, and this type of partnership between a private organization and a nonprofit is exactly what we need to advance the goal of making housing affordable to residents at all income levels," Mayor Ian Bain said.
Steve Elliott, a Stanford land-use executive, said the university offered the gift to St. Francis to show its "commitment" to Redwood City as it builds a new campus on a site in the city that formerly housed Mid-Point Technology Park. The 35-acre campus is expected to open in 2019 with space for 2,700 Stanford employees.
"From the initial conception of our Stanford Redwood City campus, we made a commitment to being engaged in the life of the Redwood City community, and this investment is an important part of that commitment," Elliott said in a written statement.