In The News
926 Woodside Ribbon Cutting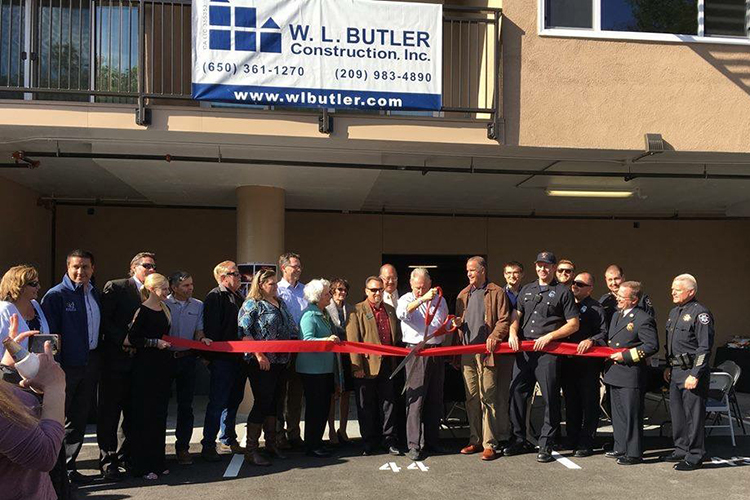 A heart warming ribbon cutting ceremony was held on Tuesday, April 26 to celebrate the beautifully rebuilt and now open 926 Woodside Apartment Complex.
Bill Butler from W. L. Butler Construction, Inc. was there to cut the ceremonial ribbon and graciously thank the Redwood City Fire Department and Redwood City Police Department for all they did to help during the fire that destroyed the original building.
Great crowd including Redwood City Council-members, SM County leaders and members of the Chamber community were there to help celebrate this lovely event. Congratulations!