In The News
Alice Cooper Expands Rock Teen Center with New Art Studio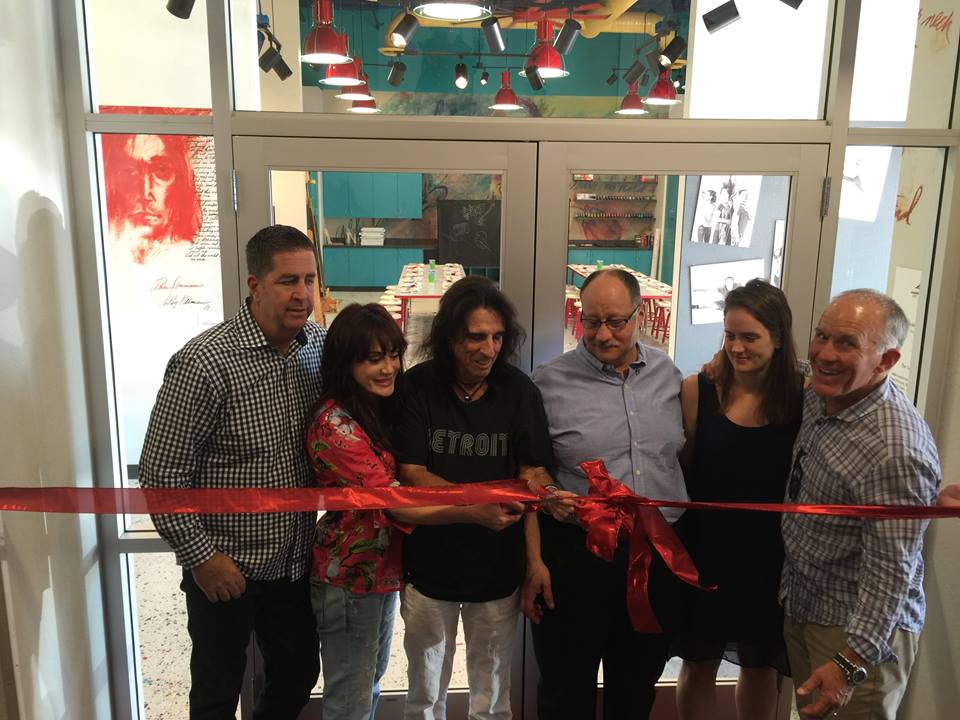 Iconic rock singer and Valley resident Alice Cooper has been running his nonprofit Solid Rock Foundation and Rock Teen Center for more than 20 years, and has recently expanded the center with a new art studio.
The art studio is part of an expansion for the Rock Teen Center at 13625 N. 32nd St. in north Phoenix, which also recently opened a music recording studio for teens.
The expansion is part of a partnership the center made with Genesis Church, which owns the 60,000-square-foot strip-center space.
The Leroy Neiman Art Studio — named after the artist known for creating iconic portraits of rock icons and athletes — was unveiled June 28, and encompasses roughly 1,000 square feet, Cooper said.
The studio was built by San Francisco's The Good Tidings Foundation, run by Larry Harper, former director of scouting for the San Francisco Giants.
"Once I heard what Alice was doing in, I was in," Harper said.
The cost of the project was around $200,000-$300,000, Cooper said, which was funded by the Leroy Neiman Foundation. The LeRoy Neiman Foundation and the Good Tidings Foundation have a grant agreement to build nine more of these facilities over the next four and a half years.
Harper said this is the seventh Leroy Neiman Art Studio his foundation has built, with another soon to be built on the south side of Chicago.
Harper said his foundation will provide art supplies, perpetuity, curriculum and input on instructors for the Rock Teen Center, which hosts around 100 teens daily.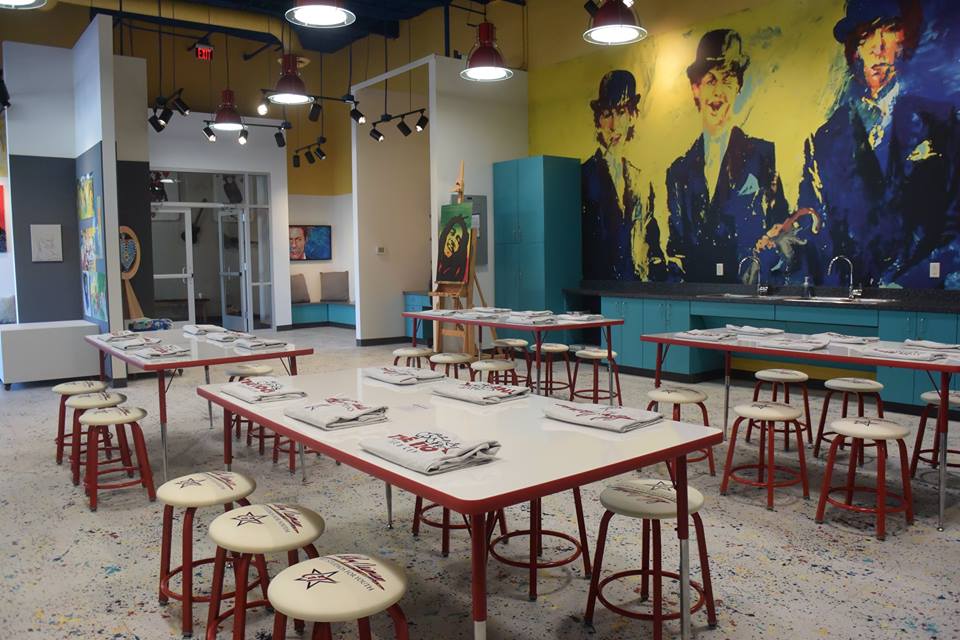 The project took around three months to put together. Cooper said he was on tour with his group, Hollywood Vampires, which includes actor Johnny Depp and Aerosmith guitarist Joe Perry, while the project was underway.
"It just dropped in our laps," Cooper said.
Cooper said the art studio, as well as the other programs at the Rock Teen Center, are vital, not only because it keeps at-risk teens off the streets, but also because public schools no longer have strong arts curriculum's.
"You don't have this in school anymore," Cooper said. "Where's the culture?"