In The News
PAMF Los Gatos Center Opens June 22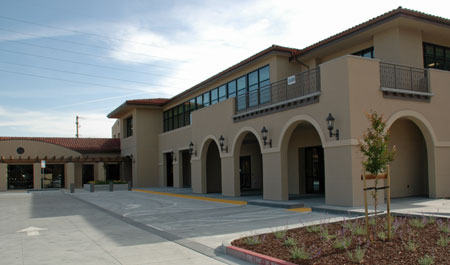 The new Palo Alto Medical Foundation (PAMF) Los Gatos Center, constructed by W. L. Butler Construction, Inc., is scheduled to open for patient care on Monday, June 22, 2015.
Services at the new 40,000-square-foot medical building, located at 15400 Los Gatos Blvd., will provide primary care – Pediatrics, Family Medicine and Internal Medicine – as well as digital imaging services, a laboratory, and an urgent care center that will be open 365 days a year. The new building includes 51 exam rooms, four treatment rooms, one anti-coagulation room, two observation rooms and one radiology room. Ample underground parking is available.
"We are thrilled to open our new Los Gatos Center to expand our ability to provide the very best primary and urgent care services in the Los Gatos and South San Jose area," said Elizabeth Vilardo, M.D., PAMF regional president. "We are successfully recruiting the very best doctors to the area, while also collaborating with independent physicians, other group practices and two local hospitals. This cooperative approach to community health care will truly benefit everyone in the South Bay."
"Our Urgent Care Center will also be a positive addition to the community, because it is open to everyone 365 days a year and it will decrease the cost of care by moving non-life threatening emergencies out of emergency rooms," said Dr. Vilardo.
In addition to the new Los Gatos Center, PAMF offers specialty services for patients at its existing offices nearby on Winchester Boulevard, Samaritan Drive andDardanelli Lane. Primary care physicians and staff from several suites on PAMF's Samaritan Drive location in Los Gatos will be moving to the new center.
PAMF has a demonstrated history of community benefit in Los Gatos, where the medical group has supported local charities and sponsored popular community events including local Rotary's Great Race fun run and Los Gatos' Claws for a Cause.