In The News
SPCA's East Oakland Clinic Keeps Hope, Pets Alive
There was much tail-wagging and purring in Oakland on Thursday, as the SPCA opened a veterinary clinic that doubles the group's capacity to offer low-cost care for pets.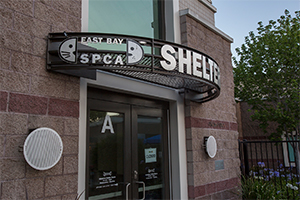 The $3 million clinic in East Oakland features six exam rooms, three surgery suites and a drop-in vaccine room, plus a staff of six veterinarians – all intended to provide top-notch care for homeless animals and for pets whose owners might not be able to afford vet care otherwise.
"Without the SPCA and this clinic, we'd have to euthanize far more animals," said Dave Cronin, director of Oakland Animal Services, the city's shelter. "This place will save a lot of lives."
One of those lives is Xena, a Chihuahua who was so scrawny and twitchy when a tow truck operator found her a few weeks ago, he mistook her for a rat. She weighed only 1 pound and was virtually hairless.